#FOLLOWDRX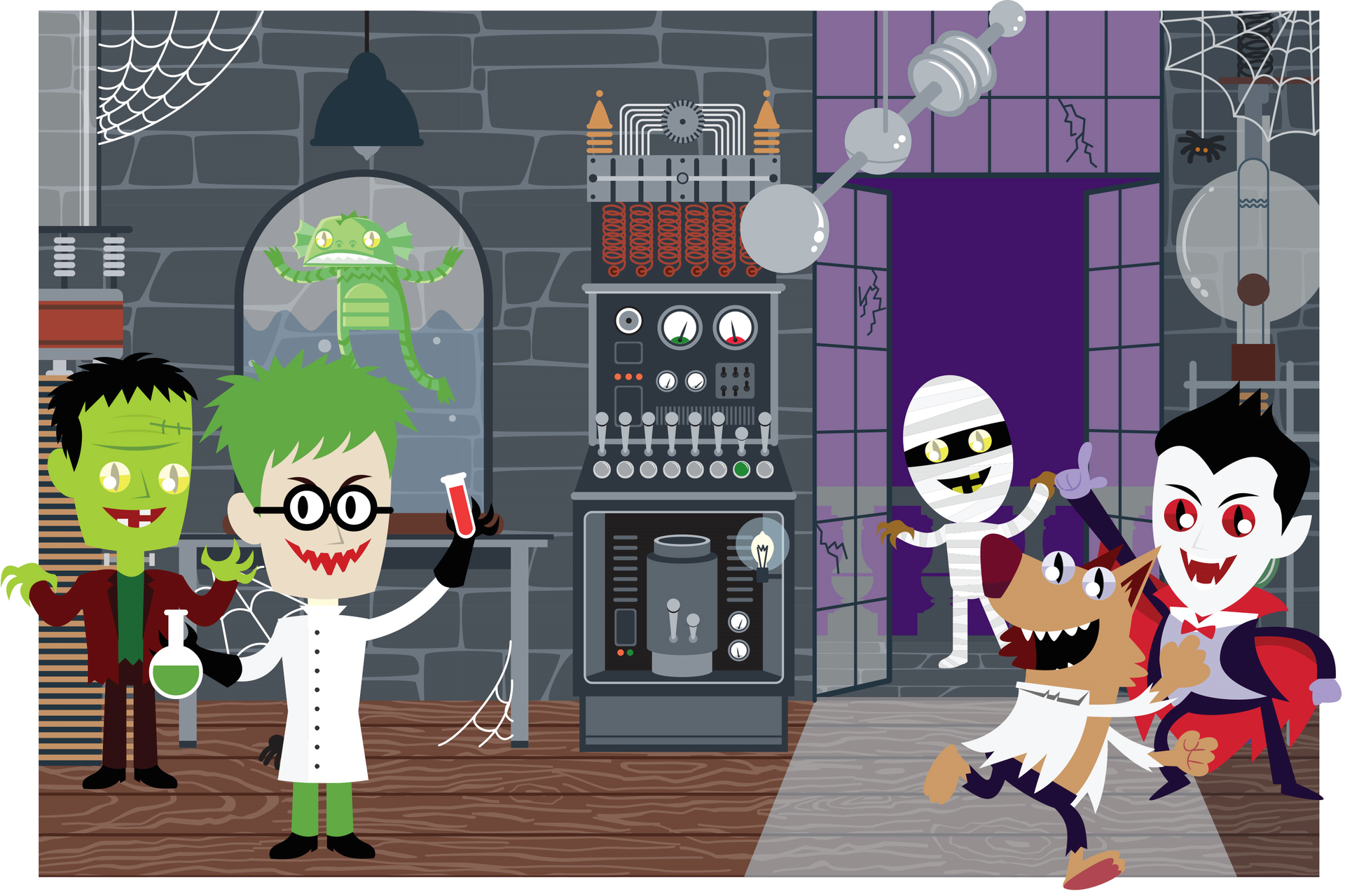 Welcome to my laboratory!
I, Dr. X, created five monsters to help me with my popcorn sale. These five creations can also help YOU be successful. Sign up for tips each week and my monster team can help you reach your goal!
Crunchula--He hates to go out in the light, so he sells his popcorn online from the safety of inside the laboratory.
Frankenpop--I built Frankie from scratch, from parts of the best popcorn sellers of the past. You can build a great sale when you sell one of each item.
Mentor Mummy--MM loves to help people and teach them about how to sell popcorn. He has been around for thousands of years and now can teach the ways of popcorn selling.
C.A.R.R.L. (Creature Around Rum River Lagoon) Caarl lives at camp year round. But for a few weeks each fall, he gets out of the lagoon and sells popcorn to reach his goal of $650.
Wolfgang--Wolfy heads out every full moon to see the local heroes do awesome good works in our communities. He helps the local police, fire, EMS, military and all the good people in our area. He likes to give out popcorn to these heroes and he can tell you how you can help him!
SIGN UP USING THE ABOVE FORM FOR DR. X's TIPS OF THE WEEK!
Dr. X will send out Tips 2x a week via email and choose 2 SCOUTS each day to receive a FREE Lego set to be mailed to your house!